Technical Service from Direct Healthcare Services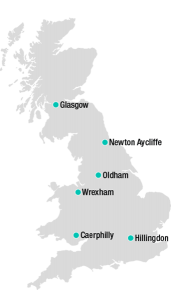 ProServe® Technical Services provides you with our premier quality technical support for the wide range of products your hospital or equipment service have on-site. They will be cared for by our team of highly skilled engineers that are trained to ensure they are qualified to the required quality and regulatory standards we demand.
Direct Healthcare Services offers a range of technical service packages designed to suit the needs of our customers in today's ever changing healthcare environment.
We provide technical support from our fully equipped repair centres at our UK headquarters in Caerphilly (nr. Cardiff), Wrexham, Newton Aycliffe, Glasgow, Hillingdon and Oldham where we also perform specialist customer training.
For customers with our ProServe Protect package, we provide our latest Mobile Servicing Units that are comprehensively equipped to perform a wide range of servicing and on-site repairs – these service elements are structured to offer you peace of mind, by helping you avoid potentially complex internal processes, streamline repair times and minimise equipment downtime.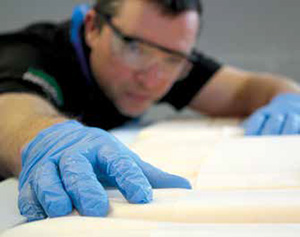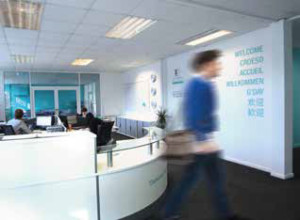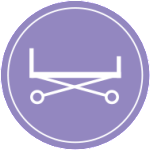 Partnership with your Clinical Team
We are able to offer technical support options that can be managed around your priorities and those of your staff. We plan our service work in alliance with your clinical and technical teams, enabling you to focus on achieving your daily patient and clinical outcomes.
With ProServe®
Next Day Loan Equipment – Reduced potential risk to productivity.
Priority On-site Trouble Shooting and Assistance – There for you when you need us most.
Unlimited Accidental Damage Cover – Peace of mind that we will cover all repairs on our equipment.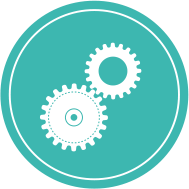 Simple Asset Management
Choosing ProServe® from Direct Healthcare Services provides safeguards against poorly maintained equipment that may result in costly downtime and operational performance issues. We aim to reduce the often complicated and time consuming internal processes to identify equipment needing upgrades and repairs.
The service we offer helps hospitals who are aiming to maximise their use of assets and those who are planning ahead for their capital replacement.
With ProServe®
Reduce unnecessary processes by using the ProServe Mobile Servicing Unit.
Product Care throughout the life of the product helping maintain performance.
Maximising potential utilisation of equipment due to availability of loan kits and quick turnaround on repairs.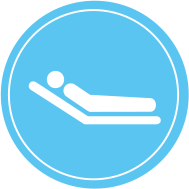 Collaboration with Medical Engineering
We employ qualified engineering staff that are highly trained and skilled to service and repair your equipment. We guarantee quality and product reliability by only using genuine parts, specialist tooling and Direct Healthcare Services approved quality inspection procedures. These elements within ProServe are designed to help users get the best experience from the products and greater reliability.
Certified to ISO13485 the UK repair centre and Mobile Servicing Units provide a service that is a benchmark within the industry, strategically positioned geographically around the UK to provide rapid response times for urgent breakdowns and on-site service visits.
With ProServe®
We have accredited first line diagnostic training – Helping you support your clinical teams.
On-site mobile maintenance – Faster breakdown response times.
Unlimited Accidental Damage Cover – Simplifying your processes.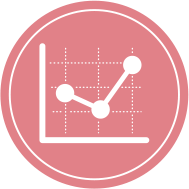 Predict and Control Your Costs
With ProServe from Direct Healthcare Services we offer you greater peace of mind that all eventualities with your equipment are protected against and your costs for servicing and maintaining your equipment will not fluctuate over the time of a contract. Choose from a range of clear and simple options with no hidden costs that allow your clinical teams to keep on performing.
With ProServe®
Financial stability and predictability through unlimited repairs, with no hidden costs.
Priority On-site Trouble Shooting and Assistance – With no call out charges.
Next Day Loan Equipment – Minimising potential patient and clinical impact.
Same day Rental Equipment.
For more information please contact your Sales Representative or download our ProServe Technical Service Brochure.